Thornton Property Management
Do you want to stop the pain of a home not selling?
Alpha Dimension Properties can help!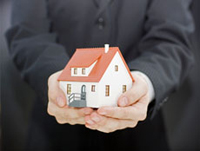 Maybe your just tired of the application research, updating leases, collecting rent, maintenance issues at the worst time and long eviction processes. Alpha Dimension Properties can help!
Services Offered
---
Management of Single Family Homes, Apartments and Condos
Supply Lease and Credit Reporting Only
Assist Eviction Process Only
Repair Venders
Inquire About Our Services
Testimonials
---
"Alpha dimension is a great organization for an owner to work with. Kathy and her staff are competent, professional, timely and accurate. What more could you ask for? I have and continue to recommend them to other owners I know." "
- Dennis Lunbery
" Kudos for Alpha Dimension Properties:

I was moving to California in two days and had to find a property management company FAST! I had about 6 recommendations from friends and spent a day calling them, they were all very responsive. But before I set up a visit with any of them, I spent some time on the phone with Kathy from Alpha Dimensions. My friend who recommended her is very thorough and was moving out of the country, so I knew she had done her homework on property managers, and for her to choose Kathy and Alpha Dimensions was a real testament to their service. I had such a nice chat with Kathy and I felt we really connected so I made the decision to meet with her the following day. It sounded like their business was a real family affair, small, local, and caring. I had quite a few repairs to be made before my house was rentable and Kathy knew people that could do it all. I had all the repairs done and the place rented within a month for a year and a half lease! It seems anything that has come up has been immediately taken care of. I knew I made the right choice to keep my house and have Alpha Dimensions managing the lease. "
- Sue Ossmann, LEED® AP ID+C
Frequently Asked Questions
Q: Other good points to make:

A:

In house maintenance team. There is no mark up on supplies. Saves our owners a tremendous amount of money.
24/7 maintenance and emergency services available.
Portfolio Management
Owners have a secured web page for each home
Company is technology driven; even our owner monthly payments are direct deposited to owner in a way that makes funds immediately available (RSA SecurID).
Along with your 1099 we keep tax time simple for our customers. You receive schedule E information and all invoice copies even though they are e-mailed to you as they occur.
We have a comprehensive strategy to fill vacancies.
Tenant screening includes criminal, credit, background, income and employment.
We handle security deposits including collection, retention and refund unused portion according to Colorado state law.
Disbursements to owners are not only timely (typically by the 10th of each month) but in an easy to read format to understand all line items affecting your balance each month.
Routine property inspections are scheduled every 6 months, with a drive by of the property every month.
Thornton Area Information
---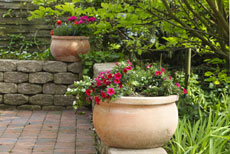 Thornton consisted solely of farmland until 1953, when Sam Hoffman purchased a lot off Washington Street about seven miles (11 km) north of Denver. The town he laid out was the first fully planned community in Adams County and the first to offer full municipal services from a single tax levy, including recreation services and free trash pickup. Thornton was named in honor of Former Colorado Governor Dan Thornton.
The Thornton Community Association (TCA) was formed in 1954 to help guide the new community's development. By the end of 1955, Thornton had 5,500 residents in over 1,200 homes. The TCA was instrumental in Thornton's 1956 incorporation as a city. Oyer G. Leary was elected the first mayor.
Areas We Service
---
Centennial
Firestone
Erie
Littleton
Lakewood
Englewood
Fort Lupton
Brighton
Edgewater
Arvada