Owner Resources
Info You Need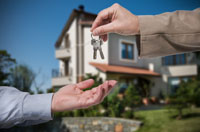 We treat your home as our own. We offer a wide range of property management services to fit your needs as a landlord or home owner. We tailor our services to ensure that you have the highest level of service for your home.

Resources & Forms
---
Are you a business owner as well as an investor and need legal advise or guidance? Kathy's daughter is an Attorney and always available to you for guidance and if needed referral to the best local attorney to assist. If you have legal questions or need assistance with a case contact Desiree Gargano and let her know you work with Alpha Dimension Properties Inc. You will get a free consultation with Desiree from Jackson Lewis P.C. When you speak with her to tell her what your problem is if need she would assign a Colorado attorney at Jackson Lewis P.C. to work closely with you on a local basis. All homeowners that own businesses should know Kathy's daughter works at a Tier 1 national employment law firm and can help them with any employment or labor law questions. Check out the fall update below!

http://www.jacksonlewis.com/publication/class-action-trends-report-fall-2018

P.s. They were just named top labor law management firm in the nation for the 2018 year!

Desiree M. Gargano

Attorney at Law
Jackson Lewis P.C.
58 South Service Road
Suite 250
Melville, NY 11747
Direct: (631) 247-4648 | Main: (631) 247-0404
Desiree.Gargano@Jacksonlewis.com | www.jacksonlewis.com
Jackson Lewis P.C. is included in the AmLaw 100 law firm ranking and is a proud member of the CEO Action for Diversity and Inclusion initiative
Frequently Asked Questions
Q: What are your tenant qualifications?

A:

One year on the job
No criminal history (minor traffic violations excluded)
No prior evictions
Credit score above 550, if lower we have the option of high risk deposits, though the owner has a choice of accepting a high risk deposit or declining them.

We always discuss tenant applications with owners, unless they request to not be involved. Owners are allowed to make the final decision if within the law.
Areas We Service
---
Centennial
Firestone
Erie
Littleton
Lakewood
Englewood
Fort Lupton
Brighton
Edgewater
Arvada