Supply Lease and Crediting Report
With our full service program you will always get a copy of the executed lease and we review the credit and background report in detail with you. Our lease is reviewed regularly with our law firm to ensure it is up to date with all current laws.
If you are OK with doing your own marketing, showings and managing your tenant and maintenance monthly than we have a special program to help make sure you have a strong lease and credit/background on your potential tenants.
Here at ADP, Inc. we understand that your top priority is protecting your Rental Investment, while increasing your property value and insuring you obtain and maintain the best possible Tenant's. We are here to offer YOU a Solution!
Two of the most important aspects to managing your own property successfully are getting the facts on your potential Tenant's when you need them and using the best possible lease available. Our Rental Investment Program Offers our services with a limited agreement and the MOST Competitive Pricing you will find on the Market Today!
For just $199.95 per year ADP, Inc. provides you with:
An application link that you can send your potential Tenant's to. This will provide a full credit, background, criminal, eviction and employment report, leading you to finding Tenant's that qualify and fit your expectations.
A Colorado Compliant Lease Agreement that is reviewed by our Real Estate law firm, insuring you receive the most effective lease possible.
Disclosures and addendums needed for any property.
Property management basics for landlords as well as tips to keep things going smoothly!
To sign up electronically send an e-mail to kathy@alphadimensionproperties.com you will receive a return e-mail with an agreement you can sign electronically.
To sign up download the link below, sign and complete the few blanks on the agreement, mail it to:
ADP, Inc.
P.O. Box 368
Lupton, CO 80621
Limited Management Agreement (PDF)
Your account will be activated immediately, you will receive an e-mail and phone call! If you have multiple properties complete one agreement for each property and send $199.95 for each property. You will Never pay a penny more throughout the entire year, your potential Tenant's will pay the application and credit report fees when they submit their application for processing. ADP, Inc. will contact you when a potential tenant submits an application within 24 hours with the full results of the reports and if you choose to accept the applicant, we provide the lease that will give you the upmost protection and peace of mind you deserve!
Get started with your FREE RENTAL PRICE ANALYSIS WITH FREE CONSULTATION or, if you just need a little more information first, feel free to fill out the form .
Explore What We Do
As your Denver Property Manager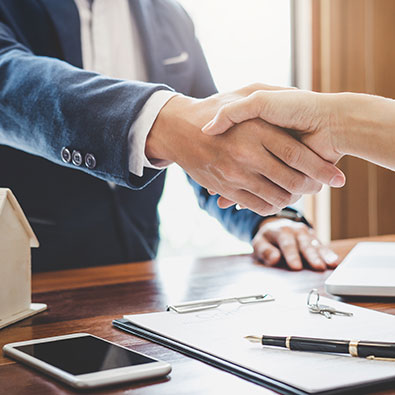 Eviction Protection
Eviction Protection
In the unfortunate event that a tenant needs to be evicted from your rental, we will shield you from the stress and re-rent the property promptly. We file the court eviction, appear in court, process the judgement and complete the eviction with the local Sheriff's department. All included you do not hire an attorney!
Get Started
Areas We Serve
Westminster
Thornton
Northglenn
Aurora
Centennial
Firestone
Erie
Littleton
Lakewood
Englewood
Fort Lupton
Brighton
Edgewater
Arvada